Meet the team

About mulberry's employment law
Zoe is a solicitor with a genuine passion and love for what she does. Her track record for fast, inexpensive settlements is impressive as is her tenacity in pursuing or defending Tribunal claims.
Zoe qualified in 2001 with leading City law firm, Travers Smith. By 2007 she had set up her own practice based on her vision of providing a a high level of personal service to those in need of accurate and up to date employment law advice at rates that are affordable and accessible to all. Her practice thrived from day one and is now one of the leading employment law practices in the South East.
Zoe has been described by clients as "the best kind of lawyer – a sharp legal mind and great interpersonal skills" as "a consummate professional" and as "sharp, articulate and efficient."
Zoe has successfully brought and defended a wide range of employment claims including complex and nationally reported cases involving human rights, large class actions following mass redundancies, high value equal pay claims, sex, race and disability discrimination claims, whistle-blowing claims and high court litigation. Her breadth and depth of employment law knowledge is considerable. A key part of her practice is also negotiating and implementing early settlements on behalf of both employers and employees, often involving complex and technical exits concerning senior executives.
Zoe's clients include national and international companies, charities, not for profit organisations, trade unions, trusts and many SME's. She also provides employment law advice and assistance to a wide and diverse range of employees, from casual workers to senior executives. Zoe was a Senior Lecturer in Employment Law at the University of Brighton from 2008 until 2011 and is an experienced CIPD trainer and MBL Webinar speaker. She regularly holds seminars and workshops on all areas of employment law. In 2010 Zoe was a Visiting Fellow at the School of Industrial and Labour Relations, Cornell University, New York where she expanded her knowledge of international labour law. In 2015 Zoe was the advisor to The Guardian newspaper in relation to its widely reported undercover expose of a national retailer Sports Direct who had breached, amongst other things, the national minimum wage and in 2016 Zoe advised the BBC in connection with its investigation into working practices at national retailer ASOS.  Zoe has given comment and advice to many other media companies and written widely in several publications and is always willing to provide her expertise pro bono where the public interest is served. In 2019 Zoe became a volunteer mumsnet.com employment law adviser and is committed to improving the working lives of carers.
Zoe is a member of the Employment Lawyers Association, the International Society for Labour Law and Social Security, the Industrial Law Society and the European Employment Lawyers Association.
Outside work Zoe's second love is yoga and she has recently qualified as a children's yoga teacher. Zoe also recently qualified in 2018 with ILM as  Workplace Coach, learning skills which she believes enable her to undertake her work with a broader range of tools and expertise. Zoe also loves nothing more than playing with her daughter at the nearby beach where she lives ensuring that she smiles and laughs every day.
Zoe is committed to running her practice mindful of its environmental, social and ethical impact.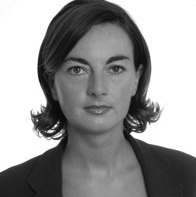 Katie has a love and passion for people which has led to her pursuing a successful career in Human Resources since she left school. Starting in recruitment, Katie has worked for large blue chip companies (Debenhams, Arqiva) to SME's (First Choice Facilities) and education based companies (SEMTA).
She has helped to facilitate large scale staffing changes across multi-sites, assisted with putting correct process in place for growing organisations, helping with streamlining organisations and being involved in relocation projects.
Katie has also had experience in assisting merging companies work through the staffing that is needed, and putting consultation processes in place to ensure the business has the right talent in place with little duplication of roles.
This challenge for doing the right thing in protecting people's rights while companies need to make hard decisions has led Katie to want to take on the challenge for herself and also runs a successful Cafe in Cornwall with her husband as well as consulting to Mulberry's Employment Law Solicitors.
With over 30 years Human Resources (HR) management experience, David Topping has worked as an HR Director in various senior HR roles in manufacturing, retail, service businesses as well as the charitable sector. He combines a wealth of HR experience with a strong business understanding ensuring the commercial, as well as people requirements in any client business are met.
Services include:
Instant advice by phone or email, on all employee issues
Attendance at client's premises to support or conduct meetings
Assisting and advising in managing disciplinary and grievance issues
Support and advice on recruitment issues
Preparation or checking of employee contracts
Preparing or updating employee handbooks
Managing staff sickness and absenteeism
Assisting and advising on complex termination of employment matters
Advising and support on both individual and collective redundancy issues
Advising and supporting with team interaction and effectiveness
Designing and implementing of sound HR policies and procedures